CESSNA CITATION

With the success of Cessna's high-end Citation VII, Cessna decided to develop the Citation X series. The Citation XLS+, is the latest upgraded version of the aircraft which began delivery in 2008, with the inclusion of FADEC engine controls, improved PW545C engines, and a completely revised nose design similar to that found on the Citation Sovereign and Citation X. The Citation XLS+ features Collins Pro Line 21 Avionics and a four screen LCD EFIS display as opposed to the three tube (CRT) Honeywell display in the XL and the three screen LCD Primus 1000 in the XLS.
Crew
2
Capacity
7 passengers and 7,400 lb (4,077 kg) useful load
Length
52 ft 6 in (16.0 m)
Wingspan
56 ft 4 in (17.17 m)
Height
17 ft 2 in (5.23 m)
Empty Weight
12,800 lb (5,806 kg)
Max take-off Weight
20,200 lb (9,163 kg)
Powerplant
2 × Pratt & Whitney Canada PW545C turbofans, 4,119 lbf (18.32 kN) thrust each
Cruise speed
441 kn (507 mph, 816 km/h) true airspeed
Range
1,858 nmi (2,138 mi, 3,441 km)
Service ceiling
45,000 ft (13,716 m)
Rate of climb
3,500 ft/min (17.78 m/s)
Inside The Jet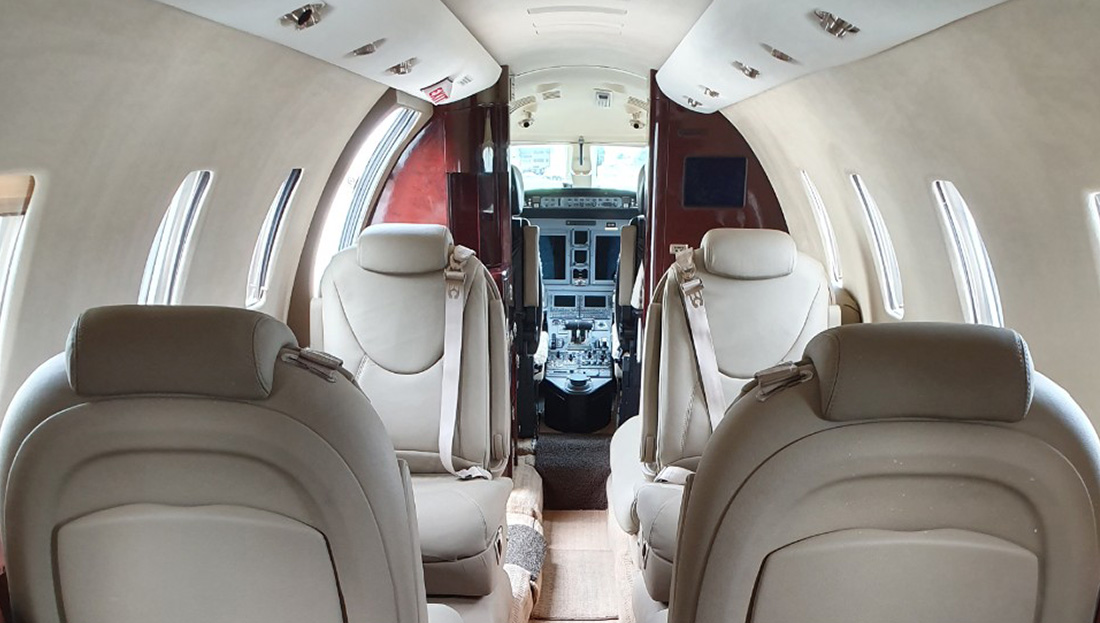 The XLS+ jet's first-class cabin offers comfortable room for up to 7 passengers. A spacious interior allows those inside to stand and move about the cabin with ease. The high-quality leather seats are extra wide with full reclining capabilities for optimal comfort.