HAWKER
800XP

The Hawker 800XP is typically configured with eight seats in the configuration of a four-person club section, a three-person divan, and one forward-facing seat. Each seat is fully adjustable and is capable of a 360-degree swivel.
CAPACITY
8 Passengers
FLYING HOURS
6.0 Hours
MAX RANGE
2,200 Nautical Miles
MAX SPEED
515 Knots
MAX ALTITUDE
41,000 ft
LAVATORY
Yes
Inside The Jet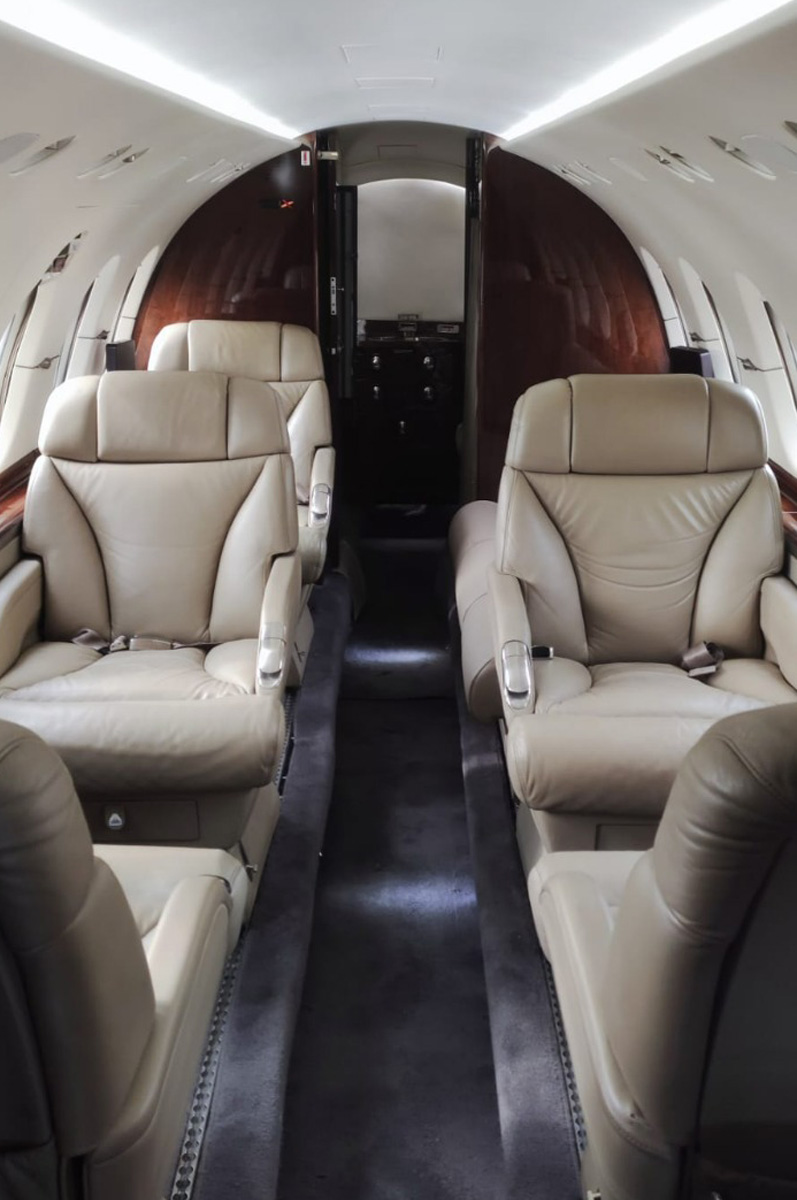 Twelve windows surround the cabin, providing a light atmosphere. With a maximum cabin pressure differential of 8.6 psi, the Hawker 800XP is capable of maintaining a sea-level cabin altitude at an altitude of 22,200 feet.